How to Plan and Deliver an Effective Coaching Session
Posted on
How to Plan and Deliver an Effective Coaching Session Dr Michelle Hunter-Hill, Chartered Psychologist, Scientist, and Coach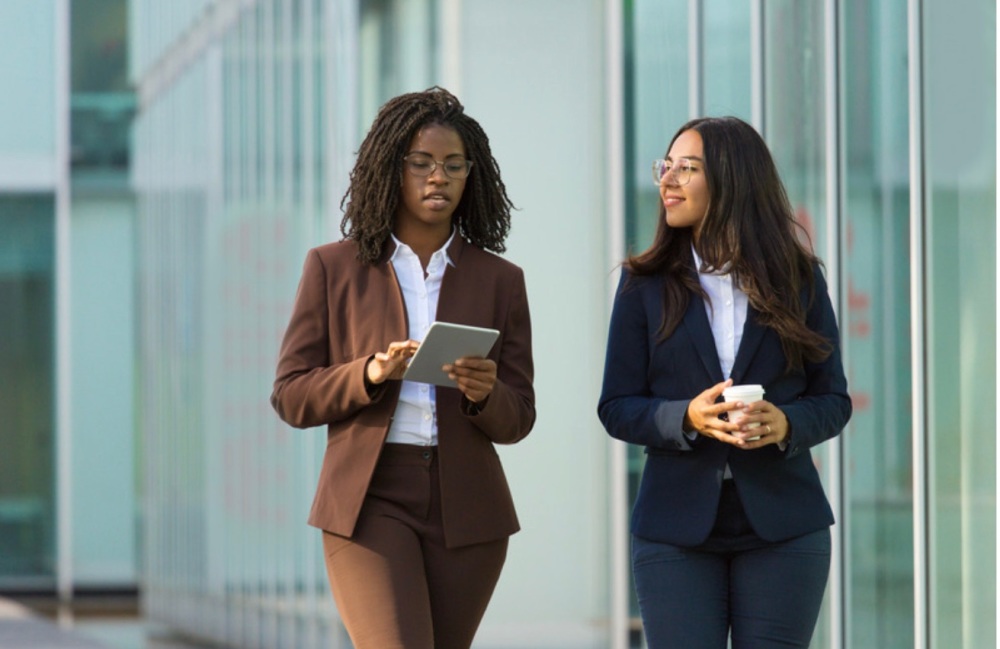 A fundamental aim of coaching is to move the coachee from where they are to where they want to be. The aim is to guide the coachee is such a way that eventually they will feel empowered to take the reins and direct the process. While this may sound straightforward, it can be a difficult task to navigate. Having a strategy can help though.- use this period to prepare yourself for the coaching session. Are you ready and fit to coach? Are you adequately prepared for your session? Have you provided your coachee with your bio? Have you created a coaching contract/agreement? Have you assessed your coachees readiness for coaching?
Delivering an effective, engaging coaching session takes experience and planning. One way to maximise executive and career-based coaching is to create a session plan. A coaching plan can be useful to beginners, and to seasoned professionals also. Plans help to remind us about the importance of following 'best/good-practice' guidelines. Delivering effective sessions, inlcudes having to make informed choices about which coaching model, and tools to use to meet coachee needs.
Every coachee is different, and no two coaching sessions are the same.
While it may seem onerous to create a detailed plan to guide the coaching session, a semi-structured framework might help to keep coahes on track by focussing on the non-negotiable elements of the coaching sessions
.
However
, it is still possible to tweak sessions on a case-by-case basis to ensure coachees achieve their goals
.
In this guide, Dr Hunter-Hill offers a 7-step process, which includes a pre-coaching, and a post-coaching phase
.
The 7-step of an effective coaching session
This generic framework below offers an effective way to structure your coaching sessions.
However
, it is important to note that the structure of coaching session will depend on many factors, including the type of coaching you offer, the models you use, and the goals of your coachees
.
Nonetheless, you can refer to this framework as a 'work-in-progress' document because you can build upon it, add, and transform it into a signature coaching experience that works for you and your coachees
.
Step 1: Pre-coaching. Use this period to prepare yourself for the coaching session. Are you ready and fit to coach? Are you
adequately
prepared for your session? Have you provided your coachee with your bio? Have you created a coaching contract/agreement? Have you assessed your coachees readiness for coaching?
Step 2: Preparation warm up
. Use this session to engage your coachee. Find out what they have been up to. Use small talk, and open-ended questions for exploration. Readiness can
be assessed
in this session also.
Step 3: goal-setting.
Find out what your coachee plan is for the session. Make sure that you and your coachee
are aligned
. What is their desired outcome.
Remember, the coaching session is coachee-focussed so this information should come from your coachee and not from you
.
Step 4: Coaching tool-box
. During this part of the session you will be using a range of tools and strategies to
facilitate
the session.
As a coach your role is to assist your coachee to feel comfortable about getting out of their comfort zone to help them reach a point of 'readiness' to lay the groundwork for initiating behavioural change and to ensure new habits and learning takes place
.
(Please search for our infographic entitled 'Coaching Questions' on our website/Linkedin page for more information of further questions you can ask while coaching
.)
During this stage, it is important to use this step to ask the right questions. Being an active and present listener matters most here. Your role is to lead the conversation in a purposeful and constructive manner.
Yes, this involves taking note of what your coachee is saying, and being 'present' enough to notice what they are bit saying
.
Experienced coaches make use of a range of resources to
facilitate
this step of the process, including role play scenarios, worksheets, roadmaps, anecdotes and examples from previous practice
.
Step 5: Pledge.
How will you ensure coachees commit to the habits you have identified for them to develop to achieve behavioural change
? You will have to find a way to ask them to write the commitments down.
For example, you may suggest that every time the coachee
is faced
with a specific scenario, they should apply their new learning to it, and be mindful of it also
.
Step 6: Reflections
.
Reflection is a key element of all coaching sessions as including it can support lasting change
.
In fact, do not end the session without asking them to reflect on the breakthroughs achieved in the session
. Again, the information that stems from you should not stem from you. It should be coachee-led.
It is
equally
important for coaches to reflect on their performance during the session also
.
For example, you should reflect on how effective the session was for helping the coachee to achieve their goals
. Did your approach work? What would you stop, start, and continue doing to improve your session next time?
Step 7: post-coaching evaluation. It is important to find out from your coachee how they received the session
. Did the session meet their expectations? In their opinion, what worked and what did not work so well? You can use a standard evaluation form to collect information on this.
Dr Michelle Hunter-Hill is a Chartered Psychologist, Scientist, Coach, and supervisor. She specialises in the professional development of psychologists and coaching professionals.
Dr Hunter-Hill is Programme Director of MSc Occupational and Business Psychology at University of Roehampton, and she assesses and develops talent
internationally
, particularly in the UK and Middle East)
.