Our BPS and EFPA Occupational Test User Qualifications Programme
What is this professional training course about, and is it accredited?
This course leads to the British Psychological Society (BPS) Register of Qualifications in Test Use (RQTU) for Ability tests (formerly Level A) and Personality tests (formerly Level B) in occupational settings. These certificates are also recognized by the European Federation of Psychological Associations (EFPA). The course takes place in London and meets the professional guidelines of the Chartered Institute of Personnel and Development (CIPD). The BPS Certificates are useful qualifications for anyone seeking to use psychometric tests for the purpose of selection, and development (such as leadership. careers or coaching).
Our course combines both the Ability (Level A) and Personality (Level B) certificates over a 4 day period. The course begins at 10am everyday, finishing at 4pm, maninly between Monday to Thursday. No prior knowledge of psychometrics is required to participate.
Please note: this course is accredited by the British Psychological Society. Delegates attending the course will receive a Certificate of Attendance from the Occupational Psychology Practice International and, on submission of a completed portfolio to the Programme Director (which will be marked), may apply for the RQTU.
How can you study for this course?
This course can be studied for live online via Zoom, in-person, or in blended mode. A commitment of 4 hours pre-course learning and reading is required. Taught programmes (in-person or live Zoom) require attendance over a 4 day period. In total, a 35 - 50 hour commitment is required to complete your Portfolio, this includes 5-8 hours of post-course work.
How will you be assessed?
The combined programme, comprises three coures, which are embedded into a single online portfolio for you to complete. It comprises approximately 55 questions, which range in terms of their requiresments. For example, some require short answers, whilst others expect delegates to write invitation letters, psychometric testing reports, test reviews, complete unfinished graphs and tables. The Portfolio )Booklet of Exercises) comprises of theoretical and practical tasks. Some of the practical tasks include, administering an oral feedback session, and delivering oral feedback sessions to test-takers. Please see further information below:
Assistant Test User - administering and scoring a comprehensive (numerical and verbal reasoning, and personality) test to one candidate assessed.
Occupational Test User: Ability - providing oral feedback to one candidate on their verbal and numerical reasoning test scores.
Occupational Test User: Personality - providing oral feedback to one candidate on their personality and interests scores
Once you have submitted your Portfolio to the Canvas site, it will be marked within 20 working days by the BPS Verifier. You will receive feedback and confirmation of the outcome. If your Portfolio receives a "pass" mark, it means that your competence as a Test User has been confirmed.. We then pass this information onto the BPS, who will write to you about your certificates and your decision to have your name appear on the Register of Qualified Test Users (RQTU).
Who should attend BPS Test User (Ability & Personality) Training?
This British Psychological Society (BPS) qualification is for professionals who regularly use psychometric or psychological assessments.
The course is designed for those who work in HR teams, recruitment, careers guidance, consultancy and personal development coaching.
The training is ideal for anyone who uses psychometric testing in talent management, team/personal development and recruitment and selection.
Fees and costs
The cost of the course is £1700 (in-person, taught); £1500 (blended, distance and liveonline); and £1400 (distance learning); and "Employability Rate" is available to current students also (ask your education provider for more information - please note that proof of student status is required.)
Registration and start dates
If you are keen to join the course, you should complete the Registration form by clicking on the relevant button below. Once you have registered your interest, within a week you will receive an email to confirm your booking. An invoice will also be sent out to you. For more information, please contact (+44) 020 3368 6788. Thereafter, you can expect to receive a Zoom link and access to our virtual learning environment (CANVAS) (to access Induction and the full course materials) one week before the course start date.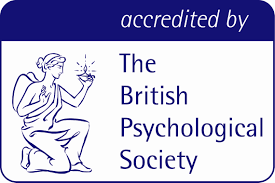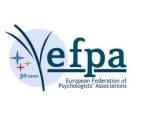 Course objectives:
The BPS Test User course equips delegates with a wide range of skills in psychometric testing across multiple tests and assessment techniques.
The course qualifies you in both Ability and Personality Testing (formerly Level A and B) in 2 days (plus pre-reading & post-course follow up).
After training, you will be the registered 'expert' for your organisation and eligible to join the BPS Register of Qualifications in Test Use.
BPS Test User training provides you with actionable skills and knowledge to conduct psychometric tests legally, fairly, effectively and ethically.
You will learn best practice standards, reliability, validity and norms.
How to integrate assessment into your talent management processes.
What are the benefits of holding a BPS Test User Level qualification in test use?
A nationally recognised qualification in test use recognised by employers.
Discounted rates on five CIPD courses.
Membership of the BPS' Register of Qualifications in Test Use (RQTU).
Free online access to reviews of tests.
Quarterly editions of Assessment & Development Matters (ADM) delivered and online at the PTC website.
Call us on 020 3368 6788 to reserve your place. Alternatively, click here to pay and complete the registration form. Alternatively, please book your place via this link: https://www.eventbrite.co.uk/e/bps-test-user-occupational-ability-and-personality-level-a-b-combined-training-course-employability-tickets-15524178235
(Note: Special discounts apply for Occ/Bus.Psych students). Online courses are also available for you to start anytime - call us for details.