Our BPS Occupational Test User Qualification Courses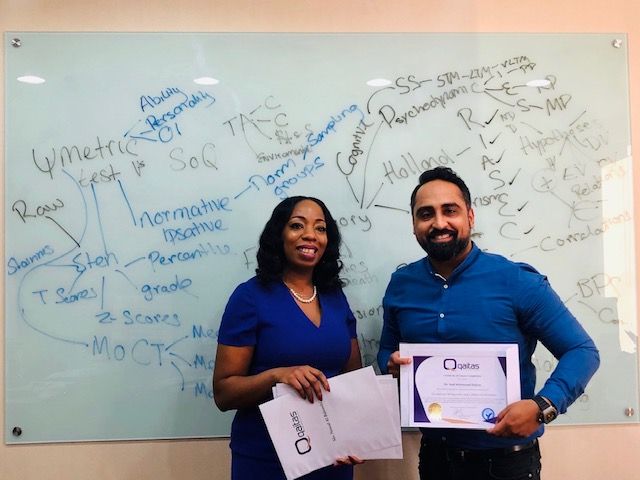 Course objectives:
The BPS Test User course equips delegates with a wide range of skills in psychometric testing across multiple tests and assessment techniques.
The course qualifies you in both Ability and Personality Testing (formerly Level A and B) in 2 days (plus pre-reading & post-course follow up).
After training, you will be the registered 'expert' for your organisation and eligible to join the BPS Register of Qualifications in Test Use.
BPS Test User training provides you with actionable skills and knowledge to conduct psychometric tests legally, fairly, effectively and ethically.
You will learn best practice standards, reliability, validity and norms.
How to integrate assessment into your talent management processes.
What are the benefits of holding a BPS Test User Level qualification in test use?
A nationally recognised qualification in test use recognised by employers.
Discounted rates on five CIPD courses.
Membership of the BPS' Register of Qualifications in Test Use (RQTU).
Free online access to reviews of tests.
Quarterly editions of Assessment & Development Matters (ADM) delivered and online at the PTC website.
Call us on 020 3368 6788 to reserve your place. Alternatively, click here to pay and complete the registration form. Alternatively, please book your place via this link: https://www.eventbrite.co.uk/e/bps-test-user-occupational-ability-and-personality-level-a-b-combined-training-course-employability-tickets-15524178235
(Note: Special discounts apply for Occ/Bus.Psych students). Online courses are also available for you to start anytime - call us for details.