Careers Advice & Guidance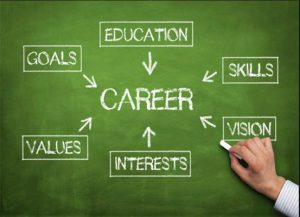 Careers Advice, Coaching & Engineering
We are here to give impartial careers advice and guidance to help and inspire people from all walks of life to make informed decisions about their education and occupational choices. Over the years, we have helped hundreds of individuals to make important choices about their future.
In particular we provide guidance to secondary school/college students (years 11 & 13), graduates, career changers, those facing redundancy and preparing for retirement. Our career resources include a combination of experienced careers advisors/consultants and psychometric-based tools, and documents to create SMART action plans.
Our approach:
To find what career is right for you, you need to understand and quantify what career interests you the most. Finding a career path that really interests you and keeps you motivated in your career, will go a long way in making you happy with any decisions you make about your career.
You need to find what career will suit your personality. If you are reserved or shy, then you probably shouldn't choose a career in sales for which it is helpful if you are outgoing and gregarious. However, if you are the lively outgoing type, a career where you are in an office on your own for long periods will never make you happy.
To find what career is right for you, you should also consider your values and beliefs. For instance, if you believe in taking care of the Earth and feel strongly about environmental matters, then there are clearly some career choices, for instance a career in coal production, you should avoid and others that will appeal more closely to what you feel passionately about.
The final factor, when asking 'what career is right for me?' is what career are you actually good at? Find what career you are actually good at, and you will be naturally motivated; have the respect of your colleagues and feel much more secure in your career.
All of these factors need to be viewed against the backdrop of your practical circumstances. What may seem like an ideal career choice for you may not actually be a practical career choice for you. What career you choose should also accommodate your family, where you want to live, financial considerations and health issues.
At TOPPI, we can help you discover what career is right for you using psychometric tests.
Additional services on offer:
Psychometric testing (take a test to discover more about your personality and ability)
Career interest assessment (disover your career path)
Job search package (we can assist you to find your ideal role)
Goal-setting (set SMART goals and acheive)
Personal development planning (plan your course of action)
Work/performance-related coaching (improve your management of tasks & performance
Who uses our services: employees within companies/organizations, university graduates, parents, students, leaders, self-employed and the unemployed. For more information contact us [email protected]
Cost for services: fees are bespoke, however, we have a varied range of Personal Development Specialists available so whatever your budget is, we can assist you. The initial consultation is free. During this meeting (approximately 30 mins) we talk about your current situation and find out whether we are aright for each other. Schools/Colleges/HE providers: please contact us to book a Careers Advisor/Consultant on (020) 3366 6788