BPS Test User: Occupational Ability and Personality (ATU, TUA and TUP) Course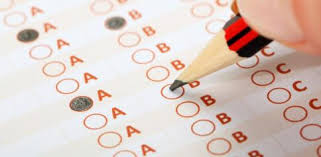 British Psychological Society Test User: Occupational, Ability & Personality (Level A & B)
This course will qualify you in both Ability and Personality Testing (Level A and B) in just 3 days (with 5 hours pre/post-course e-learning). It will provide you with the knowledge and practical skills necessary to conduct psychometric tests fairly and effectively in your organisation. Accredited and verified by the British Psychological Society (BPS), this course will qualify you to use ability tests from all the main publishers, and also qualify you to use the Profiles XT personality inventory. It is also internationally recognised and aligned with the standards of competence defined by the European Federation of Psychologists Associations (EFPA).
Contact Details: +44 (0)203 368 6788 Email: [email protected]
Course Details
Who is it for?
HR professionals, executive coaches, and consultants who wish to gain the BPS qualification in Ability and Personality Test Use and/or the Profiles XT.
Click on the link to purchase courses up to December 2018 ("Employability Rates") only £1200 - BOOK NOW! https://www.eventbrite.co.uk/e/bps-test-user-occupational-ability-and-personality-level-a-b-combined-training-course-special-rates-tickets-15524178235
Course Content Classroom (3 days)
Test Administration - Principles & Practice | Scoring Tests | Feedback of Ability and Personality Tests | Measuring Reliability and Validity | Test Utility | Personality Assessment | Interpretation of the Profiles XT Personality inventory | Applying the Profiles XT | Competency Mapping using Profiles XT |Fair Selection
E-learning (5 hours)
An Introduction to Psychometric Testing | An Introduction to Reliability and Validity |
Best Practice | Describing Test Scores |Transforming Scores to Different Scales |
Personality feedback | Selection report
To register yourself on one of our courses, please complete the following form.